XPS Production Line, XPS Foam Board Machine, XPS Extrusion Line
XPS Production Line, XPS Foam Board Machine, XPS Extrusion Line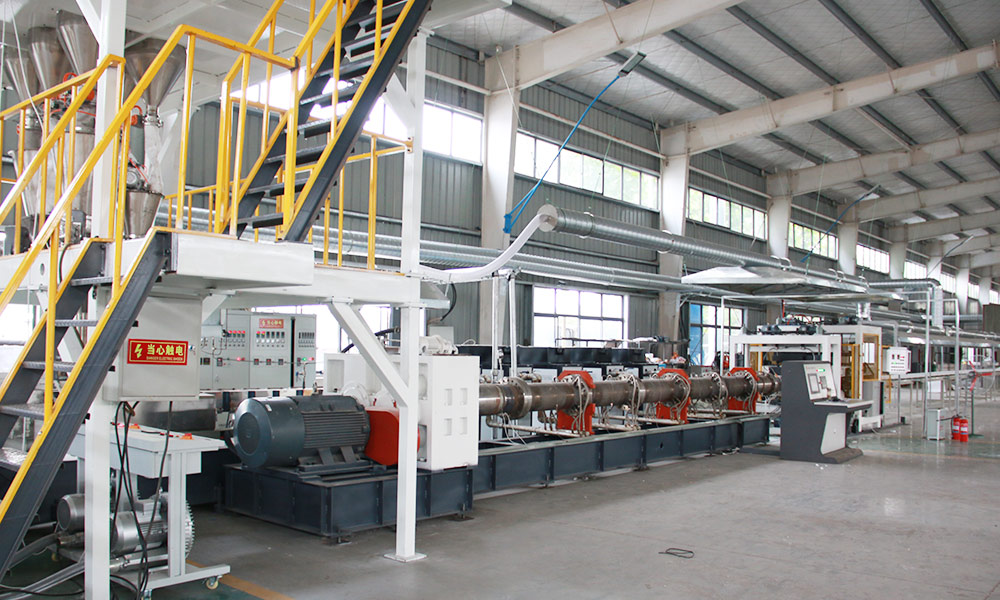 XPS foam board production line produce XPS board that the polystyrene and foaming agent as raw material, a heat insulation board processed by high temperature extrusion molding.
XPS production line with the characteristics of high output, low energy consumption, high efficiency.
Spiral structure and production line transmission of scientific design, automatic feeding system, makes the workshop clean.
High torque gear transmission, low power consumption.
Screw structure effectively, make the raw materials mixing, no dead Angle. The cooling of the professional process design, realized the full uniform cooling, high efficiency.
XPS foam board extrusion line is made of polystyrene, and the foaming agent is injected into the XPS machine. During the production of XPS thermal insulation plates, CO2 may also be used as the inflater gas, and no harm is done to the environment both during production process or use of the products. The finished xps foam insulation board is made through processes. The xps insulation board has the advantages of good elasticity, good cushioning, softness, non-toxicity, compression resistance, heat insulation, sound insulation, and moisture resistance.
In accordance with CO2 foaming process environment, we design and develop single-screw secondary extruder with 2-way and high cooling efficiency. Single-screw design has good effect on large cooling area coverage. Its process multi-stage kneading low shear heating, melting temperature homogenizer,low-speed but high throughput 500 kg/h speed only 3.6 rpm.
XPS Foam Board Machine is mainly composed of six parts of mixing system, extruder, foam agent injection system, traction system, conveying & cutting system, recycling& pelletizer system. Our product has the advantages of excellent configuration, reasonable design, high output, low energy consumption and extremely high stability.
Five groups of automatic weight feeding system
1. Adopt multi component dynamic automatic continuous measurement, vacuum automatic feeding;
2.High accuracy can achieve 0.5% of the dynamic accuracy, stable state of up to 0.2%;
… …
XPS (extruded polystyrene) extruded board is extruded polystyrene insulation board. It is a rigid foam board made of polystyrene resin as raw material plus other raw materials and polymers, mixed with heat and injected with a catalyst, and then extruded. Its scientific name is extruded for heat insulation. Plastic polystyrene foam (XPS for short), XPS has a perfect closed-cell honeycomb structure, which makes the XPS board have extremely low water absorption (almost no water absorption), low thermal conductivity, high compression resistance, and aging resistance (There is almost no aging decomposition phenomenon in normal use). The closed cell rate of its structure has reached more than 99%, forming a vacuum layer, avoiding air flow and heat dissipation, and ensuring its long-lasting and stable thermal insulation performance. Therefore, this material is the best choice for building thermal insulation. Applied to building roof insulation, steel structure roof, building wall insulation, building ground moisturizing, square ground, ground frost heave control, central air conditioning ventilation ducts, etc. Learn More…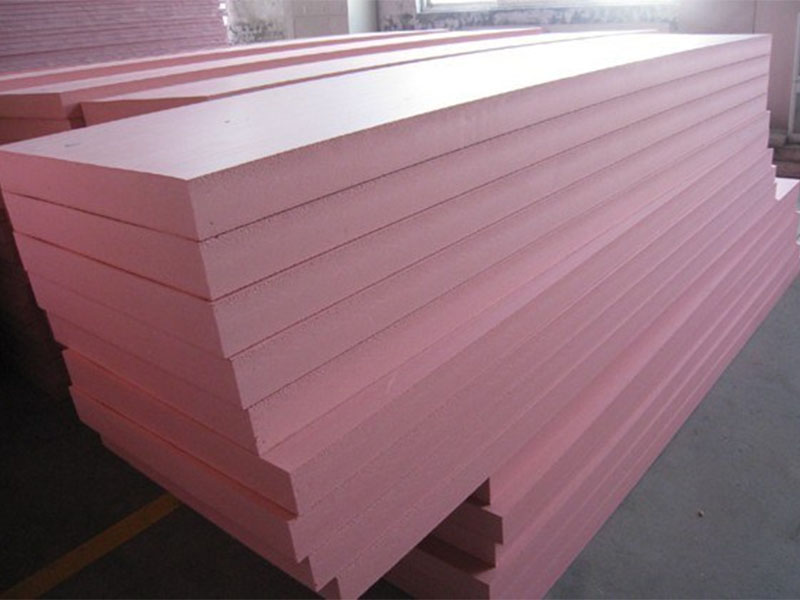 How XPS Foam Board is Produced?
XPS Foam Board is produced under constant pressure by means of a continuous extrusion process. Its main raw material is polystyrene and cell formers, flame-retardants, paint and inflater gases are also used in its production. Thanks to its production via full automation under constant computer control, a stable cell structure with homogeneous honeycomb (hexagonal) appearance is achieved. Cells are interconnected through all surfaces. Extruded polystyrene materials (XPS) do not absorb water and are not affected by humidity due to their hexagonal, closed porosity, They have optimum water vapor diffusion resistance and a low thermal conductivity coefficient value. Learn more
JINXIANG XPS Production Line Advantages
Most Advanced CO2 Foaming Technology. 100% Non-Freon production. High compressive XPS foam insulation board production.
Multiple capacity options. Customized services. Feininger's XPS extrusion line can be equipped with a variety of other optional configurations.
The enterprise laboratory & International research institute work together. They always committed to R & D.
Excellent after-sales team with the expert for XPS extruded board both in China and abroad. 24h online service.
Demonstration Unit of World Environmental Protection Organization, Chairman unit of China XPS Association. Developed and manufactured the first batch of extruded polystyrene foam line in China.
Several international certificates and technical patents.
Sandwich Panel Line, PU Sandwich Panel Production Line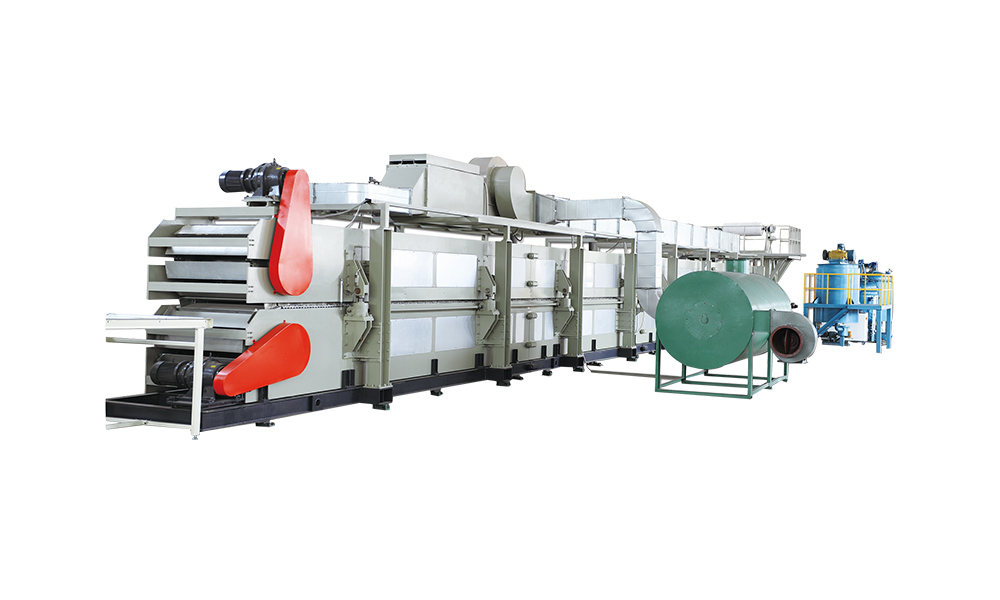 PU Sandwich Panel Production Line equips high pressure foaming system for polyurethane user and low pressure foaming system for phenolic user.
Continuous PU/PIR Sandwich Panel Production Line also called polyurethane sandwich panel manufacturing line/production line/machine, is an automatic production line, which is consisting of decoiler, film coating, pre-cutting, cutting equipment, roll forming system, preheating, foaming, solidification, band saw cutting, cooling, stacking and packing. The whole PU/PIR sandwich panel production line integrates technologies of mechanics, chemistry, electrical control, hydraulic pressure pneumatic and temperature control.
Our sandwich panel production line system is a fully automation equipment system to produce various shapes of sandwich panels using a rigid-polyurethane foam or polyisocyanurate as a core material which is known as a top insulation in nowadays with low heat conductivity, heat reserving, anti-sweating, high strength durability and availability at construction site.
key components of production line
1、Tension unwinding system
2、High pressure/low pressure foaming system
3、Servo foam spraying
4、Double crawler laminator
5、Heated-air circulation system
6、Conveyer roller rack
7、Trimmer
8、Double mitre saw
2+2 type saves much time for panel preparation and discharge time which increase times of efficiency. The polyurethane foaming process of Guangxing can meet various needs of the construction industry. The products produced by Polyurethane Sandwich Panel Machine include: insulation board, sandwich board, etc
Two-component's raw materials are accurately distributed to surface materials via CNC numerical control system, and then put into the double crawler laminator to be shaped and cured by high temperature and high pressure. The cured boards could be cut into any sizes of finished boards according to customer's demands.
SIP Panel Line, SIP Panel Production Line
SIP Panel Machine – Structural Insulated Panel, Sandwich Panel Fabrication Machinery, Laminating Machinery, Manufacturing Equipment.
SIP Panel Production Line
Automated solution for the production of sandwich composite panels in the technology. 
The line includes: automatic ingredient feeder, polyurethane glue applicator with water spray, hydraulic press and receiving rollers.
A professional line for the production of warm and energy-efficient houses. Technological line to creating structural SIP panels allows you to quickly produce raw semi-finished products to build a finished house.
The Features of SIP Panel Production Line:
Ensures low cost of building construction and its maintenance;
Guarantees short waiting time for the construction of the facility;
Gives a healthy indoor climate;
The dry production method reduces the risk of fungi and insects;
Light and at the same time very durable structure guarantees resistance to difficult weather conditions;
The SIP Panel Line is designed for the production of sandwich panels using the technology of gluing various sheet materials (PVC, drywall, magnesite, OSB, polycarbonate, etc.) with a polystyrene or mineral wool insulation. For gluing, both one- and two-component adhesives can be used.
Most popular and budget machine for average and high-volume SIP sandwich panels fabrication.
In the bundle with several (1-6 pcs) C-type pneumatic presses, able to provide the sandwich panels production output as big Automatic line or Semi-automatic line.
The main benefit is: the customer, in the early stage of starting the SIP production business, is able to purchase one adhesive extruder and 1-2 C-type presses, and later can extend the production output twice or more just by adding more C-type presses for sandwich panels pressing.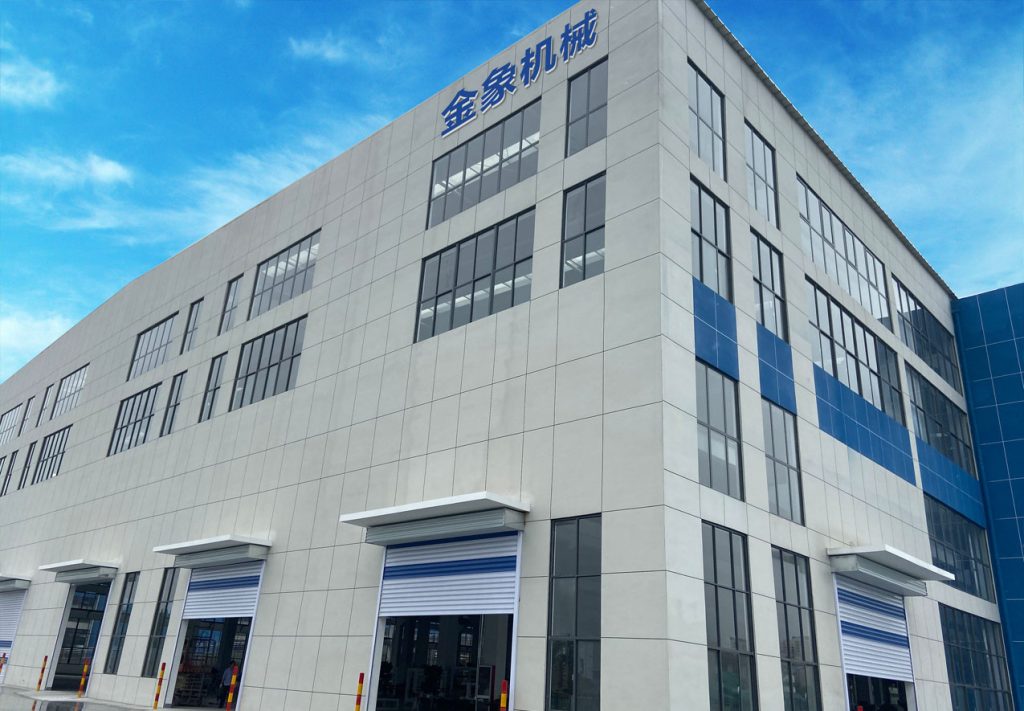 Jinan jinxiang Machinery Co., ltd is a professional machinery manufacturing enterprises integrate research and development, design and manufacturing, sales and service, which specialize in high quality XPS foam board line, polyurethane/phenolic foam board line and other auxiliary equipment.
The 'honesty, fairness and innovation' are our entrepreneurial spirits, 'pursuing better products and service' is our management philosophy. Based on the theory of the science and research are leading factors, profit and talent are foundation, our company devote to realize the overall solution of high-quality foam plate extrusion line and special shape profile line.
Jinan jinxiang Machinery Co., ltd
Address
#88,Ke Yun Road, Tianchen Intelligent Manufacturing Industry Park , High – Tech Zone, Jinan, ShanDong, China, 250000
Phone/WhatsApp/WeChat
+8615589978038
Mail
Production Process

Modern Production Equipment And Digital Production Technology.

High-Quality

We Have First-Class Production Lines And Strict Quality Management System.

Fast Delivery

We Have Strong Production Capacity To Ensure Fast Delivery And On-Time Delivery.